Sunshine, tropical plants and gorgeous beaches with azure seas. That is what wedding in paradise looks like, and it it's a Riviera Maya wedding too. Denisa and Redon wanted a true celebration for their wedding. One where they could enjoy the beautiful coastal views and enticing weather for an outdoor wedding to remember. They found perfection at the Azul Fives Resort in Riviera Maya.
A true paradise for a wedding, Riviera Maya, the pure white flowers being matched by the sand itself. As palms sway in the breeze and the blue sea provides an every-changing backdrop to the ceremony. Is there a better location than the beach for a celebration? Not for Denisa and Redon, maybe not for you either. Choosing a Riviera Maya wedding location gave them the backdrop that produces the classic look.
As the two look at each other, the sea in the background and the horizon stretching away is everything. It lets us focus on the couple, but also reminds us of the journey they are on together. Soft sand underfoot and the sound of waves just ads to the ambience. For the bride and groom, as well as their guests, a Riviera Maya wedding is a beautiful experience. At the beach, you can't help but relax, and so it is for a wedding.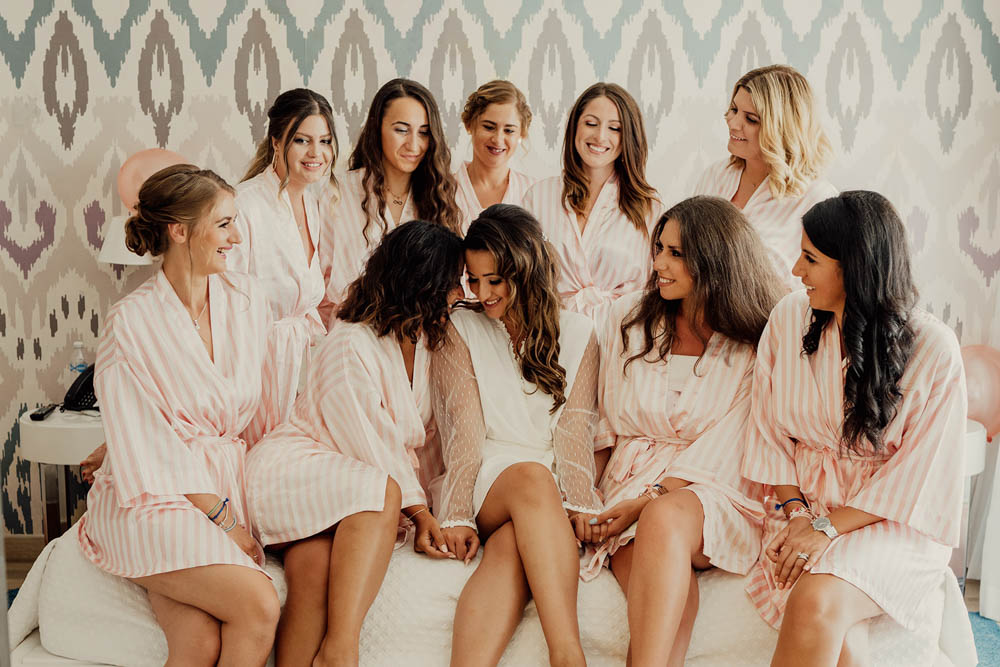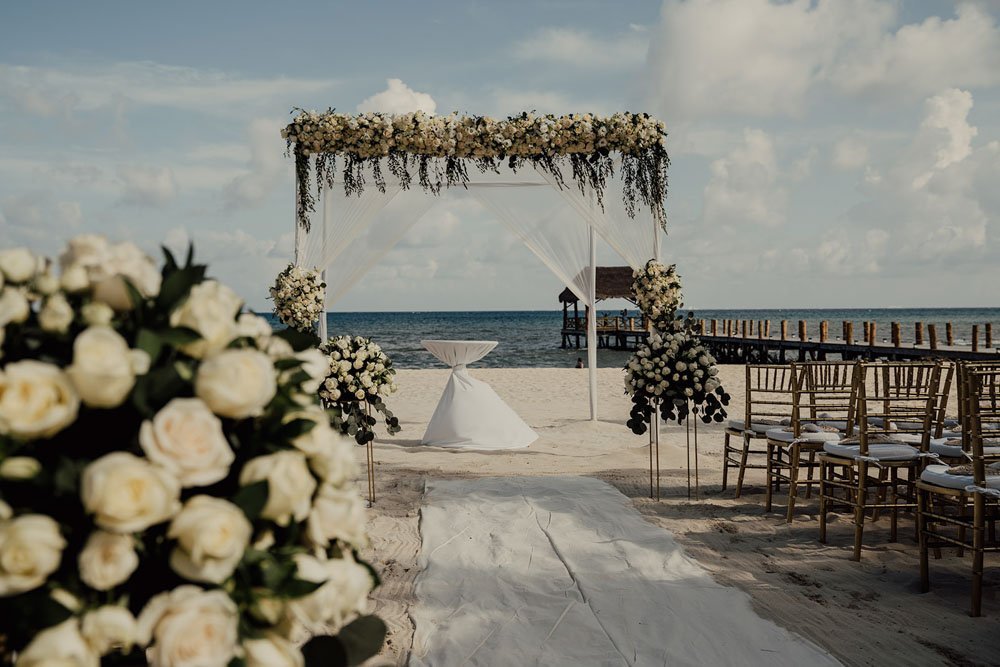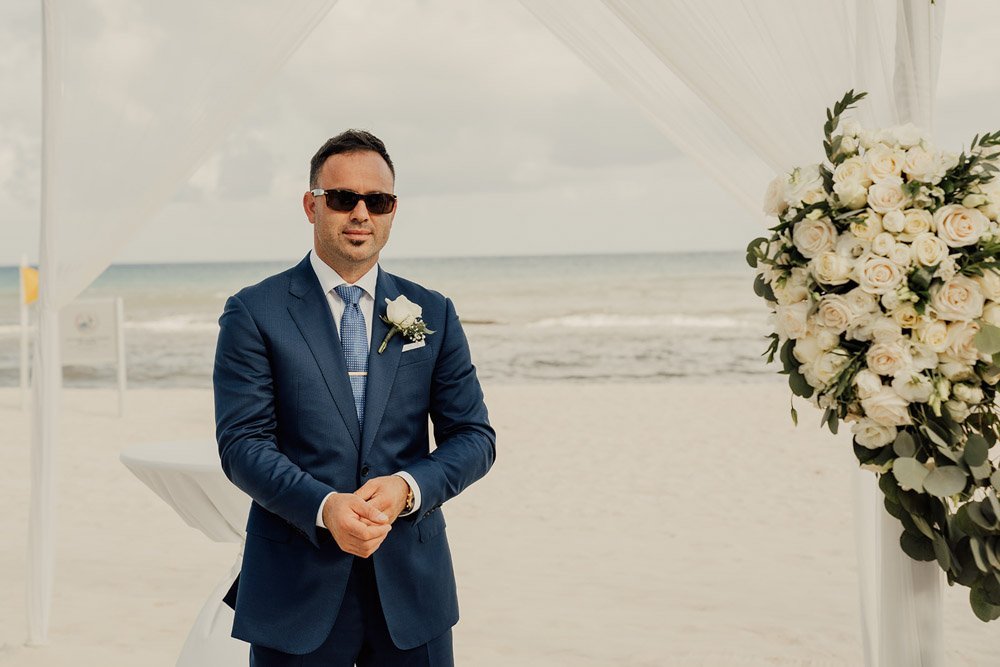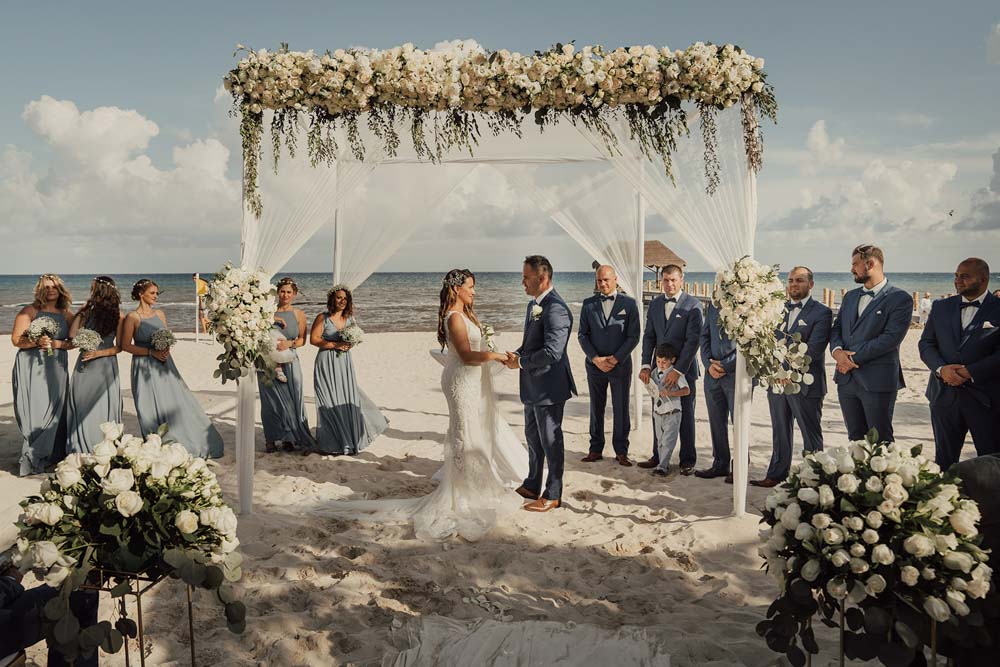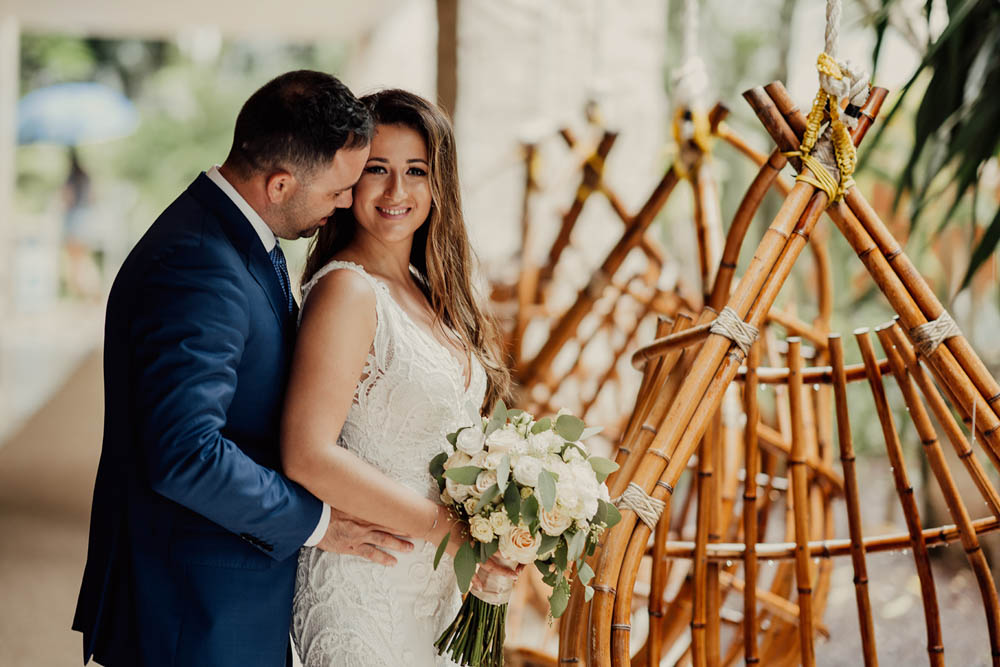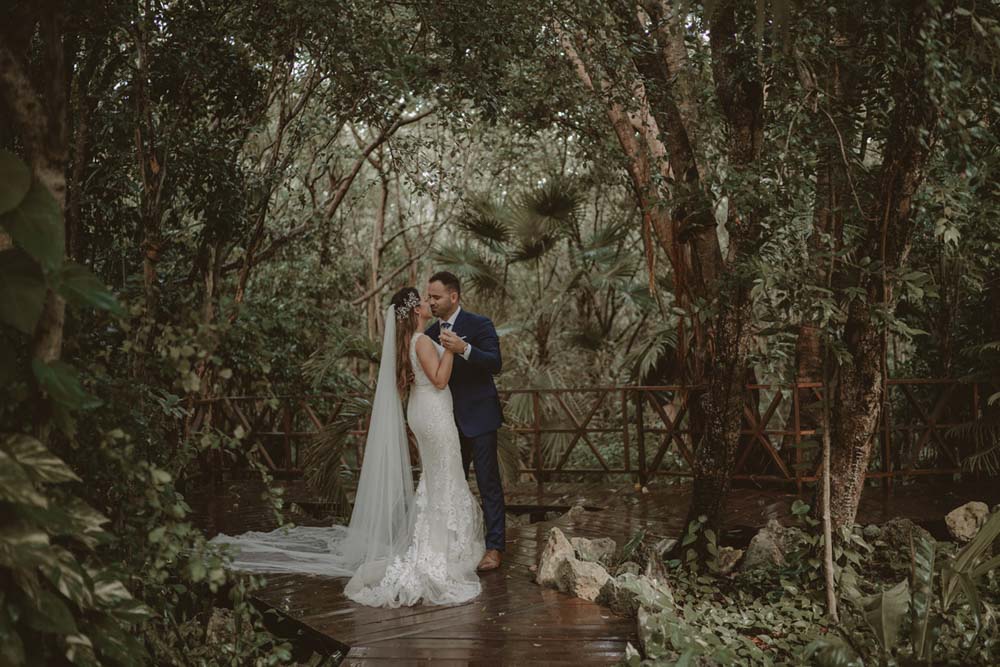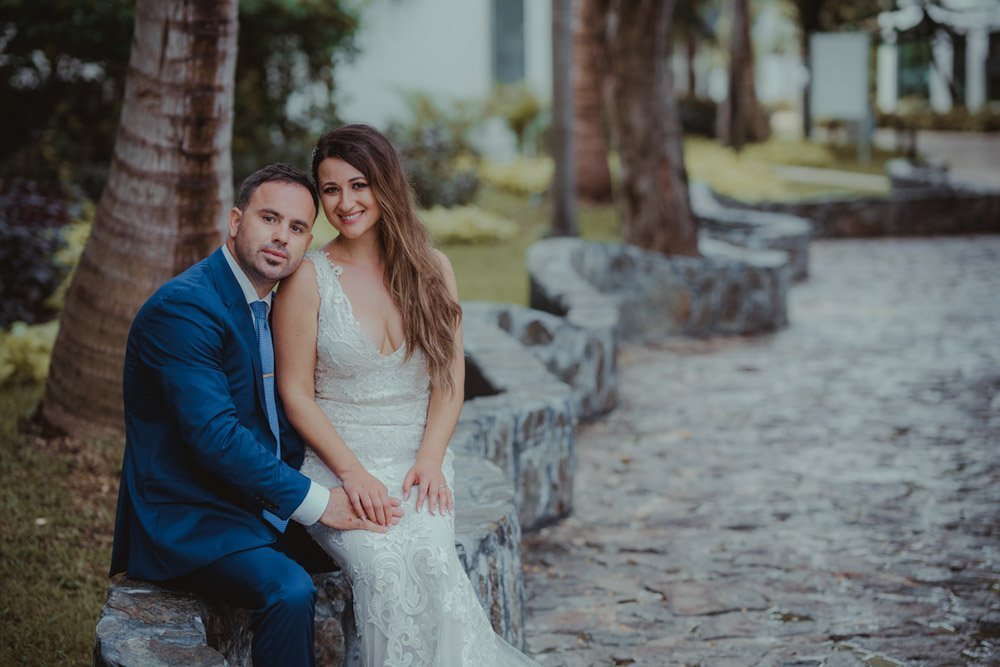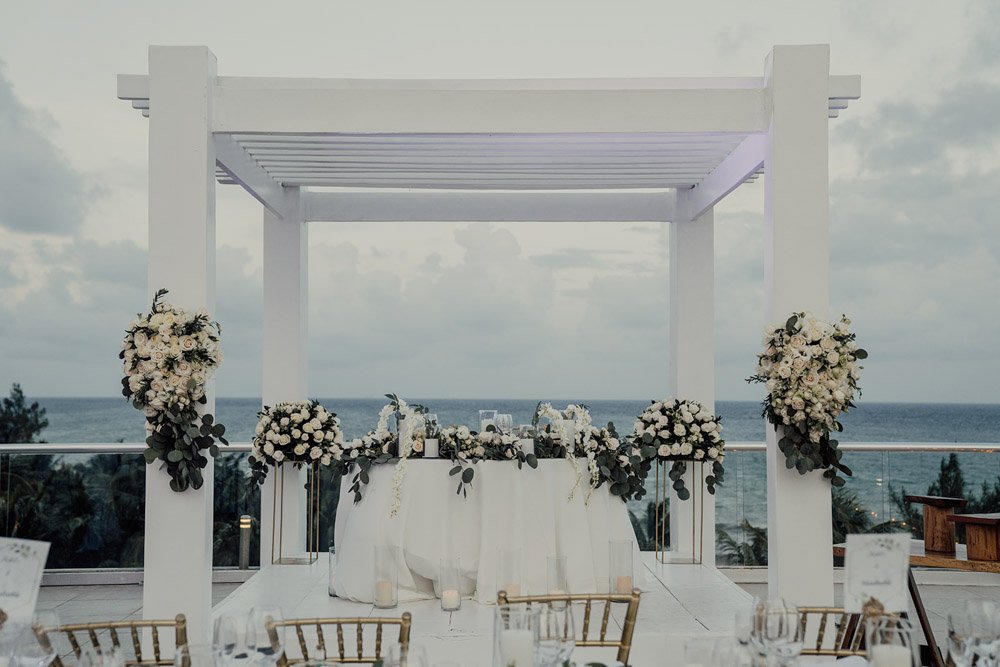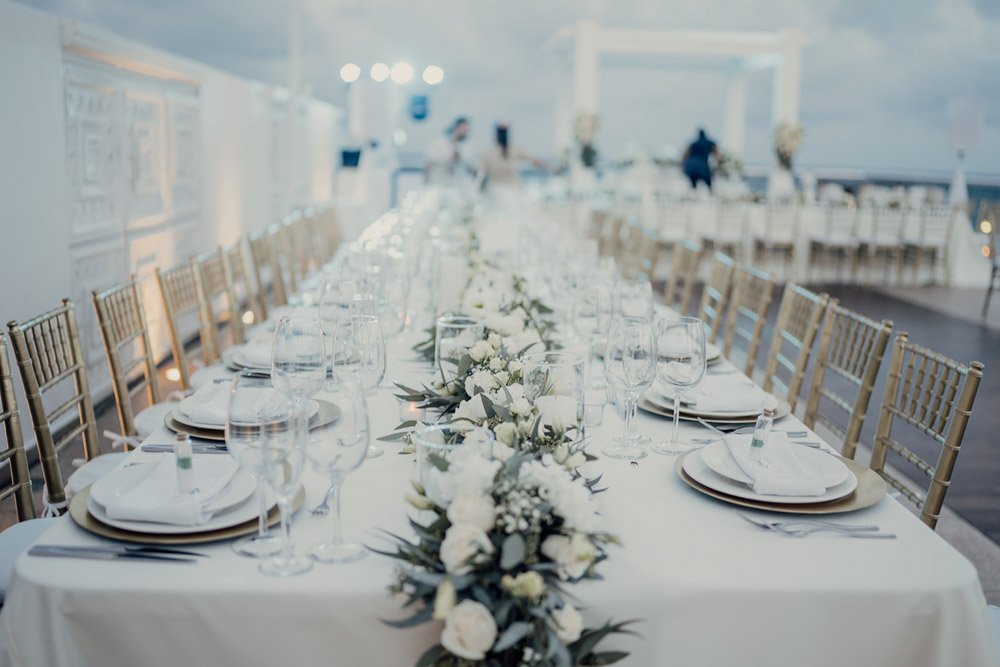 Geometric shapes in stark black and white create yet another look. The scale of the wall allows for wonderful portraits of Denisa and Redon. Both together and separately, the pattern can look like it is moving even in photographs, An interesting, and unique portrait for this Riviera Maya wedding.
AT the reception, the dominance of white, with candle lights and fireworks, makes for a lovely spectacle. Making the most of the surroundings of this Riviera Maya wedding, it is a wonderful end to a memorable day.
Highlight Film Wedding
Very excited to finally share the highlight from Denisa & Redon's destination wedding day in Riviera Maya Playa, Del Carmen, Mecixo Wedding! We had so much fun working with you guys, and we are glad to say we gained a handful of new friends through this awesome process.